PMI Northern Nevada Chapter
2017 Meetings & Presentations
2017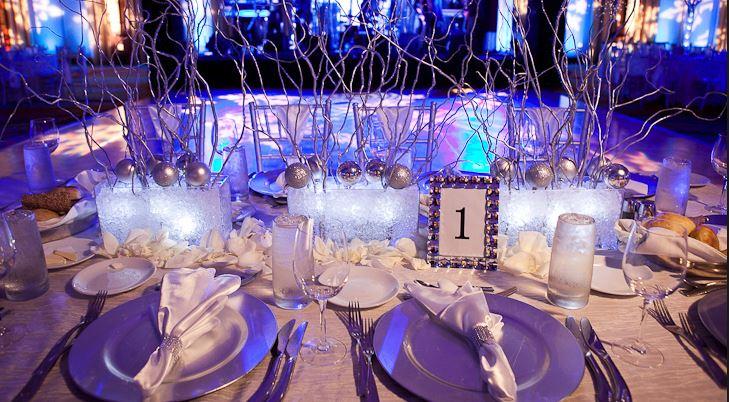 Come and celebrate the season at the PMI NNV Holiday Party!
December 5, 2017 – 6PM
You and a guest are invited to an evening of laughter and good cheer along with reflecting on our accomplishments in 2017. Enjoy a fantastic dinner while spending time with colleagues.
Cost: (Requires Payment in Advance)
Members $30
Non-members $35

Location: 
Roundabout Grill in the Whitney Peak Hotel. 
255 N Virginia St.
Reno, NV 89501
Parking:
Whitney Peak Hotel offers FREE PARKING for Roundabout Grill guests. To access valet, travel south on Sierra street and make a left onto Commercial Row. The valet drive is located at the main entrance of the Whitney Peak Hotel.
If you prefer to self-park, validated parking in the Whitney Peak Hotel garage is located at the corner of Plaza and Virginia streets.
October 24, 2017 Dinner Meeting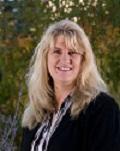 Agile, Scrum, KanBan…
Learn - Play - Network
We all have heard about Agile, taken a class maybe, but have you had a chance to participate in an Agile exercise. Let's have some fun learning about how Agile works in a fun and learning environment.
Tracy Sharp will cover the basics of Agile, the terminology and roles, the phases of an Agile Sprint, and set up play for teams to practice each section. You will get to be part of an Agile team, learn, play, and network.
Location: Twisted Fork - 1191 Steamboat Pkwy, Reno, NV 89521
September 26, 2017 Dinner Meeting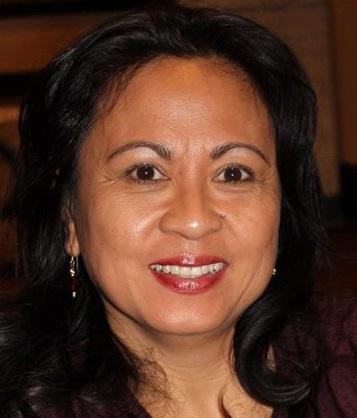 An entrepreneurial mindset - Bridging the gap when your stakeholders are oceans apart
Join us as our presenter, Estella Hunt, discusses how an entrepreneurial mindset can be a game changer as you manage projects and align objectives with key stakeholders. Estella will share how Northern Nevada's passion for entrepreneurship and sense of community became a case study and a platform for global connections with individuals from Southeast Asia, Africa, Latin America.
Location: Courtyard Marriott 6855 S Virginia St Reno, NV 89511

About Estella Hunt

August 22, 2017 Dinner Meeting

Conscious Capitalism®: What Is It and Why Do You Care?
Conscious Capitalism® builds on the foundations of Capitalism - voluntary exchange, entrepreneurship, competition, freedom to trade and the rule of law. These are essential to a healthy functioning economy, as are other elements of Conscious Capitalism including trust, compassion, collaboration and value creation. Conscious Capitalism comes to life as it is applied to business via the four tenets: Higher purpose, stakeholder orientation, conscious leadership, and conscious culture.
The panel will share the following:
A brief introduction to conscious capitalism
An overview of the four tenets
How it applies to project management
Our speakers are: Amber Barnes, Dave Hartman, Kevin Ciccotti, and Patty Herzog.
Location: Holiday Inn 55 E. Nugget Ave Sparks, NV 89431
July 25, 2017 Dinner Meeting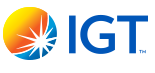 IGT Production Area Tour and a PM Perspective of Projects by Mike Allen
PMI NNV goes on the road for our July Meeting. We are meeting at IGT to get an inside look at the gaming industry.  Mike Allen will be hosting our Production Floor tour and giving us insight into what it takes to plan and execute IGT projects where Innovation is expected. Dinner will be served onsite in their Board of Directors Conference Room. 
5:30 checkin into IGT
6:00 Production Floor Tour
6:30 Dinner
7pm Mike Allen Presentation of IGT Projects
Mike Allen's Bio: 
June 27, 2017 Dinner Meeting

Project Management Applications in the Casino Industry
For those who have ever set foot inside a casino it's obvious there are a lot of moving parts --- standard slots, progressive slots, promotions, media signage, table games, player loyalty programs, etc., not to mention a very unique and regulated environment. Lorenz will enlighten us with an insider's view of this unique industry from a systems / project management perspective. He will describe various project types including new installations, conversions, and upgrades; sharing both success stories and key lessons learned. It promises to be a fascinating evening!
PDU: 1
Location: Twisted Fork Restaurant
May 23, 2017 Dinner Meeting

Creating the CRCS: Planning and Executing Nonprofit Projects
The Canine Rehabilitation Center and Sanctuary (CRCS), is a rapidly growing 501(c)3 non-profit corporation. Kristen started this business on her own and raised seed money by putting coins in a jar. Now, CRCS has 11 employees, has been able to purchase 14,000 sq. ft. of commercial space, has begun a multi-million dollar renovation project and the thing Kristen is most proud of...... CRCS has gained enough respect in the industry and made such a name for itself that they get requests for help from top shelters across the United States and around the world. They have taken dogs in from as far away as Iran and as close as Canada and Mexico. Support in the way of donations has grown at just over a 1000% from year one. This year, CRCS will reach the half a million-dollar mark and is far from done in terms of growing. This rapid growth is the result of many different projects including successes, failures, and lessons learned. Kristen will describe her journey and how she led a team of employees, donors, supporters, volunteers (and the hundreds of dogs that came into her care) to stay focused and on course through it all.
PDU: 1
April 25, 2017 Dinner Meeting

Project Management Isn't Enough: Essentials of Effective Sponsorship
Project management folklore (and PM product vendors) assure us that abundant spending on project management training and tools guarantees project success. Real world results disagree. While most organizations recognize a return on past investments in project management, many continue to be frustrated by projects that exceed schedule or budget goals, don't deliver promised functionality or acceptable quality products, or fail outright. Was the whole "PM thing" more hype than substance? Has the ROI peaked? Will the next tool, method, process, or class solve the problem?
During his presentation, Payson Hall will argue that:
Some projects cannot succeed as defined no matter how well they are managed, and
Effective project management is necessary, but insufficient
Payson asserts the quality and availability of effective sponsorship can greatly enhance or severely restrict the effectiveness of project management practices. Sponsors establish project goals and organizational priorities, setting a context for project management. Sponsorship is essential for project success... yet poorly understood in some quarters and often difficult to secure.
This presentation is for project managers and sponsoring executives, providing practical insights to improving project success through better sponsorship by:
Defining the Sponsor's role and why it is essential
Discussing how to ask for and encourage good sponsorship
Exploring how effective sponsorship encourages more realistic expectations and better business decisions
Location: Twisted Fork South Reno
PDU: 1
March 28, 2017 Dinner Meeting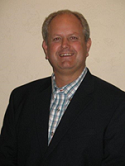 Reno Rodeo Foundation: Supporting the Community: 
The Reno Rodeo Foundation is committed to enhancing and enriching the lives of Northern Nevada families by aiding children with extraordinary needs, building community partnerships, providing grants and scholarships to eligible Northern Nevada high school graduates. As General Manager of the Reno Rodeo Association, George is involved in multiple foundation projects in addition to putting on the annual Reno Rodeo, "The Wildest, Richest Rodeo in the West." He will tell us about what goes into running all these multiple projects in support for Reno and the surrounding areas.
Location: Twisted Fork Restaurant
PDU: 1
February 28, 2017 Dinner Meeting

Powerful Non-Defensive Communication™ (PNDC): Cutting Edge Skills for Project Managers
Presenter: Jesse Combs, Founder/Principal Consultant, Clearstream Consulting, LLC and Partner, Institute of PNDC
For many project managers, being caught between multiple stakeholder groups with different expectations and agendas can lead to significant levels of anxiety and confusion. And when our personal defensive mechanisms are triggered in response, physiological changes in the brain occur which make it more difficult to think clearly and respond appropriately, ultimately rendering us less effective at resolving the issues at hand.
In this talk, Powerful Non-Defensive Communication or "PNDC" will be presented as an alternative method of responding to and navigating situations that have, in the past, consistently triggered our defensive reactions. We'll first review the current "War Model" of communication, where "to be open is to be vulnerable and to be vulnerable is to be weak," and corresponding physiology of defensiveness as well as the dynamics of power struggle. Then we'll discuss a new way of using tools of communication like questions, statements, and predictions to shift away from outdated and obsolete methods of communicating, using real-world project management examples.
Location: Twisted Fork Restaurant
PDU: 1
January 24, 2017 Dinner Meeting

Design Input and Problem Solving Solutions
We start 2017 with a lively discussion led by Sharon Grundy about how to look at design and problem solving from all angles. One of the interesting challenges Project Managers face is getting too much input from some people and not enough from others. Sharon will guide us through a discussion of how to bring in all perspectives to ensure the best design or solution to a problem.
Location: Twisted Fork Restaurant
PDU: 1