PMI Northern Nevada Chapter
2016 Meetings & Presentations
2016
October 25, 2016 Dinner Meeting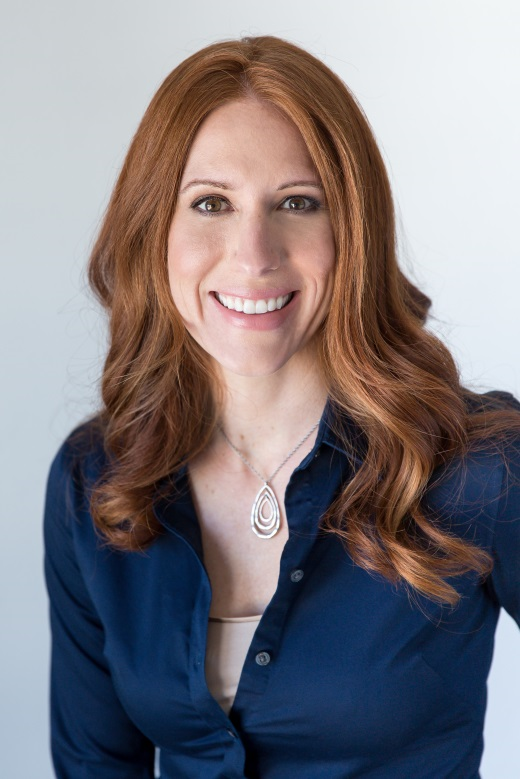 The Science of Feedback – Three Essentials for Every Project Leader
Feedback is arguably one of the most important competencies needed for leadership and performance management. It is a process that derives high performance, fuels motivation and when done effectively strengthens and improves relationships. Unfortunately, feedback is also among the most difficult competencies to master. We live in a culture where soft skills are minimized. Most people are lucky if they receive training on how to give feedback, let alone how to receive feedback.
As a result of this presentation, participants will walk away with:
• Ways to self-manage and receive feedback well
• A model for promoting high quality motivation during feedback
• Four skills for creating psychological safety with feedback
Location: Twisted Fork Restaurant
PDU: 1
Speaker: Amber Barnes' Bio
September 27, 2016 Dinner Meeting

Communication Tips from a Professional Communicator
As project managers, communication is our biggest single function. But how many of us communicate effectively? How many of us would be more successful if we did?
Decades of experience as a professional communicator in television news, politics, education and emergency management has taught Brent Boynton the universal principles of communication. And it's given him a few things to talk about.
Learn how the principles of news writing can make you more effective in dealing with your clients. See how the backbone of emergency communication can help you include all your stakeholders. Grasp the importance of the other person's point of view…and the value of listening.
Click here to listen to a great interview with emmy-nominated television journalist Brent Boynton on effective communications for project managers by Carla Fair-Wright.
PDU: 1
Speaker Brent Boynton's Bio:
August 23, 2016 Dinner Meeting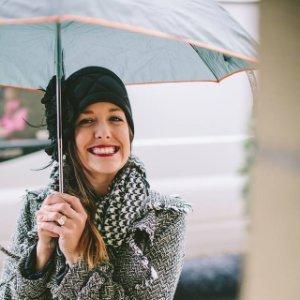 Building a Community Around a Project:
Are you concerned about creating stakeholder buy-in for your projects? In this talk, Britton Griffith-Douglas will describe her company's success mixing economic development, public service and real estate growth in an urban development by building a community around the project. Over the last few years her company has worked on multiple and mixed downtown projects, including one brand new building, the Palladio, and one building that required a renovation while maintaining its' historical attributes, the Arlington Towers. Marketing both buildings, establishing both locations as tech friendly tenant hubs and creating teams for construction and community support was daunting. They were successful by establishing a common community thread through both projects. The brand and movement of StartUp Row, the permitting process and creation of Reno's first Parklet was done with the City of Reno, and they initiated relationships with EDAWN, UNR and the Chamber as open Landlords that allowed the company to show these spaces in tours and discussions. With this trifecta of unity in the community they built a buzz, were able to show people a hands on experience of each location, and were granted a place in downtown Reno by constructing buildings they believed in. Her company has built trust and relationships and through this has had access to assistance, marketing and positive perspective on projects. They strive to build a community around each project.
pdf  August Dinner Meeting Presentation
PDUs: 1
Speaker: Britton Griffith-Douglass, Vice President, Operations at Reno Engineering
Britton's Bio:
July 26, 2016 Dinner Meeting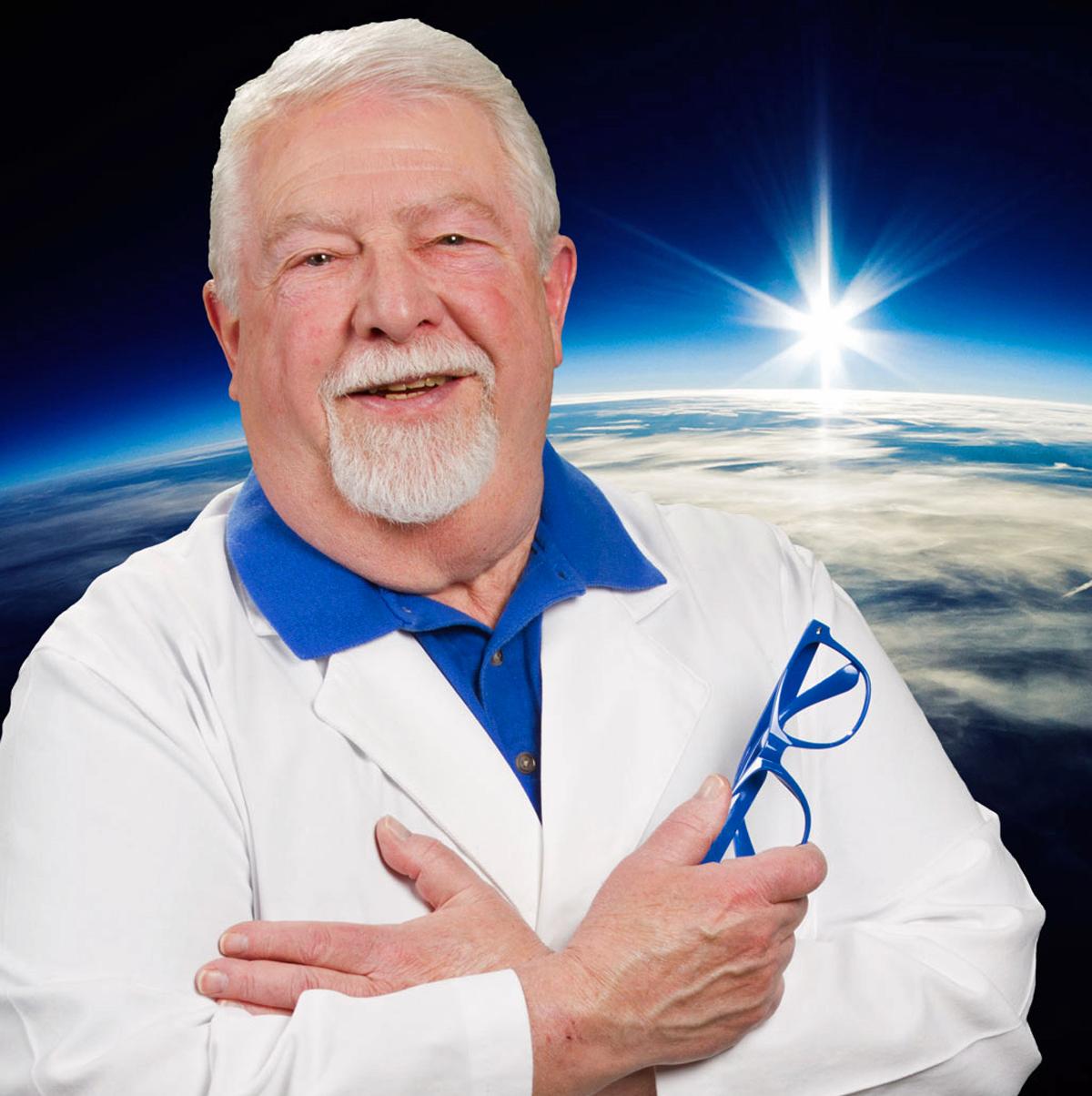 Houston, We Have a Problem!
Project Apollo is perhaps the most successful collaborative project ever undertaken by mankind. It has been overlooked for decades as a model from which we can replicate achieving impossible goals and resolving complex catastrophic problems. Houston, We Have a Problem, is an introduction to The Apollo Business Model™ which defines how we won the space race in seven years and how that model can help businesses achieve their most astronomical goals. The presenter worked at Mission Control in Houston during Project Apollo and has codified his experiences at NASA, his work with more than 700 companies, and his obsession with excellence, documented in his 12 books.
pdf  July Dinner Meeting Presentation
pdf  Challenger Learning Center
PDUs: 1
Speaker: Tom Taormina, Management Consultant
June 28, 2016 Dinner Meeting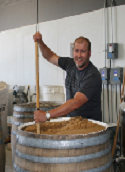 Seven Troughs Distilling Co – Field Trip & Tour
Speaker: Thomas J. Adams P.E., P. Eng.
Chief Executive Office, Seven Troughs Distilling Co.
 PMI NNV goes on the road in June. Join us at the Distillery for a night of learning about how Tom Adams:
Worked with Nevada Politicians to help Craft Distilling become legal in Nevada
Used his project management experience to build and expand Seven Troughs Distilling Company
Uses pre-prohibition techniques to make his fine craft liquor. He will also throw in a history lesson or two about bourbon and whiskey and pre & post prohibition
PDU: 1 – 1.5 Strategic & Business Management PDU's
Tom will discuss legal and regulatory compliance, competitive analysis, Industry knowledge and standards, Market awareness, Operational functions, Customer relationships and satisfaction, as well as Strategic planning and analysis.

7 Troughs Distilling Company is an artisan craft distillery specializing in distilled spirits at a craft level. Creating spirits in small batch quantities enables us to create higher quality spirits with a distinct taste. Their goal is to provide a true hand crafted spirits that will satisfy your palate and enhance the moment.
Thomas J. Adams P.E., P. Eng. — Chief Executive Officer
Distilling processes, recipe and mash master, business operations, brand identity, and promotions.
In 2008, after spending some time in Kentucky on business, Tom became intrigued with the idea of opening a distillery in Nevada. He made contact with a couple of political folks that he'd worked with in the past and they put some ideas on paper. Things really got going in early 2010. he was able to work with Assemblyman Hambrick to develop some draft legislation. His bill and another from the Las Vegas Distillery were eventually picked up by the Assembly Commerce Committee and evolved in to AB 542, The 2011 Nevada Distillery Bill. This bill would allow for the production and direct distribution of distilled spirits for the first time in Nevada history.
Tom's Bio:
May 24, 2016 Dinner Meeting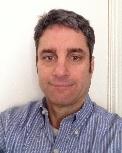 Expanding Influence without Authority
Do you ever feel short of influence and power?
On projects we often need to exert influence when we have limited or no authority. We are called to motivate action and contribution from employees who are not direct reports, provide vision that guides our team and relationship to other teams, manage conflicts and cultivate high levels of stakeholder buy-in and adoption. Our influence can make the difference between a successful and unsuccessful project outcome, not to mention increase our comfort along the way.
Communication is the key to building and exercising influence. Communication skills are often under-taught, under-considered, yet they are the core of our role as project manager. In this session we will focus on real-world scenarios and explore techniques and strategies for expanding influence through the power of communication!
Speaker: Larry Ebert
Larry's Bio: Larry has over twenty years of experience in business, marketing and management. He spent four years as a project manager at Stanford University in their IT Services Project Management Office focusing on large, university-wide projects and programs. He runs his consulting business, Larry Ebert and Associates, providing management consulting services in marketing, strategy, communications and change management to companies ranging from Hewlett Packard, Wells Fargo, Netscape/AOL and AAA to emerging businesses, primarily in high tech. Larry has taught Business Communications and other subjects for the past eight years as an Adjunct in the Management Department at Golden Gate University and has an abiding interest in the role of communications in peak-functioning teams and individuals. Larry is also a musician and composer.
pdf  May 2016 Dinner Meeting Presentation
April 26, 2016 Dinner Meeting

Effective Communication – Navigating through egg shells in today's faster, cheaper, better environment!
One of the most important skills for a project manager to master is the ability to communicate! Think about the challenges you face daily: negotiating for project resources, delivering "bad news" to customers, establishing assignments, gathering/providing status, addressing expectations, and "navigating through egg shells" – that is, dealing with the "emotional behavior" of teams, stakeholders, and customers. Today's competitive pressure for faster/cheaper/better creates an environment ripe for communication breakdowns. Our effectiveness depends upon our ability to successfully communicate with others; speak with clarity and conviction when setting priorities, presenting ideas, giving feedback, and providing clear explanations and directions. Want to become an awesome communicator? Let's get down to the basic principles to do just that!
Speaker: Carmen Jones
Carmen's Bio: Carmen is a Charter Member of PMI-NNV, and has served as its President and VP of Finance.  She has over 30 years of management and technical expertise, having held program, project and contract management positions on Federal and Commercial contracts.  Carmen has led successful projects from inception to implementation in many diverse industries working directly for companies as well as providing services through her own business.  In her current position with EBARA International Corporation's Cryogenics Division, she is the PM over several national and international multi-million contracts, responsible for the full life cycle – from Sales handover to final delivery/contract closures.  This highly technical environment requires a high degree of structured PM knowledge and leadership skills.  And what does Carmen consider the most essential of all required skills? – The ability to communicate effectively!

March 16, 2016 Dinner Meeting

Bringing Out the Best of Your Multigenerational Workforce
Kit Prendergast, PCC, Certified Executive Leadership Development Coach, will help us understand and bring out the best in a multi-generational workforce.    Our world of work is rapidly changing including the emergence of five different generational age groups in the workplace.  Generational problems occur frequently despite everyone's best intentions. These include communication misunderstandings; differences in expectations of performance and disconnects between supervisors and employees. The result often shows up reflected in deteriorating employee engagement and motivation with a ripple effect on performance, turn over and the company bottom line.
Kit's Bio: 
Katherine (Kit) Prendergast is the owner of Career Connections of Sierra Nevada (estab. 2000) in Reno, Nevada.  She is a PCC credentialed coach with the International Coach Federation (ICF), a Certified Executive & Leadership Development Coach (CELDC) and a Certified Social & Emotional Intelligence Coach  (SEI) as well as a Certified Career Management Coach (CCMC). She is experienced in a variety of career/strength assessments and is a certified Myers Briggs Inventory (MBTI) instructor. She welcomes coaching and training clients throughout the state, nationally and internationally.
February 17, 2016 Dinner Meeting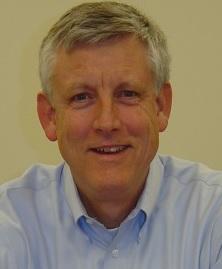 Understanding Lean Six Sigma Projects

What is Lean Six Sigma? How do Lean Six Sigma project management practices differ from PMBOK practices? 
Both involve highly disciplined approaches to delivering projects that address critical business needs. However, the Lean Six Sigma project approach contains some differences that can be summarized with four key questions:
- When should you use Lean Six Sigma instead of traditional project management?
- Do you truly understand the business need and how best to satisfy it?
- How do you make sure your solution will be effective?
- What can you do to ensure that the solution you implement will meet the goals?
Having the answers to these questions can help you know when—and why—Lean Six Sigma should be used as a supplementary project management methodology for particular types of business needs.
Speaker: George Churchill, Lean Six Sigma Master Black Belt
George's Bio: George has over the 30 years of experience in business management, with the last 17 years focused on Lean Six Sigma project management, training, and program deployment in a variety of industries including manufacturing and logistics (RR Donnelley & Sons), business services and software development (Intuit), insurance (Employers Insurance Group), and contact center operations and e-commerce (eBay). 
He is currently providing process improvement consulting services and working with Nevada Industry Excellence (NVIE) to establish a Lean Six Sigma training program for Nevada manufacturers. George holds an MBA from the University of Iowa, and a Lean Six Sigma certification from the American Society for Quality (ASQ).
January 2016 Dinner Meeting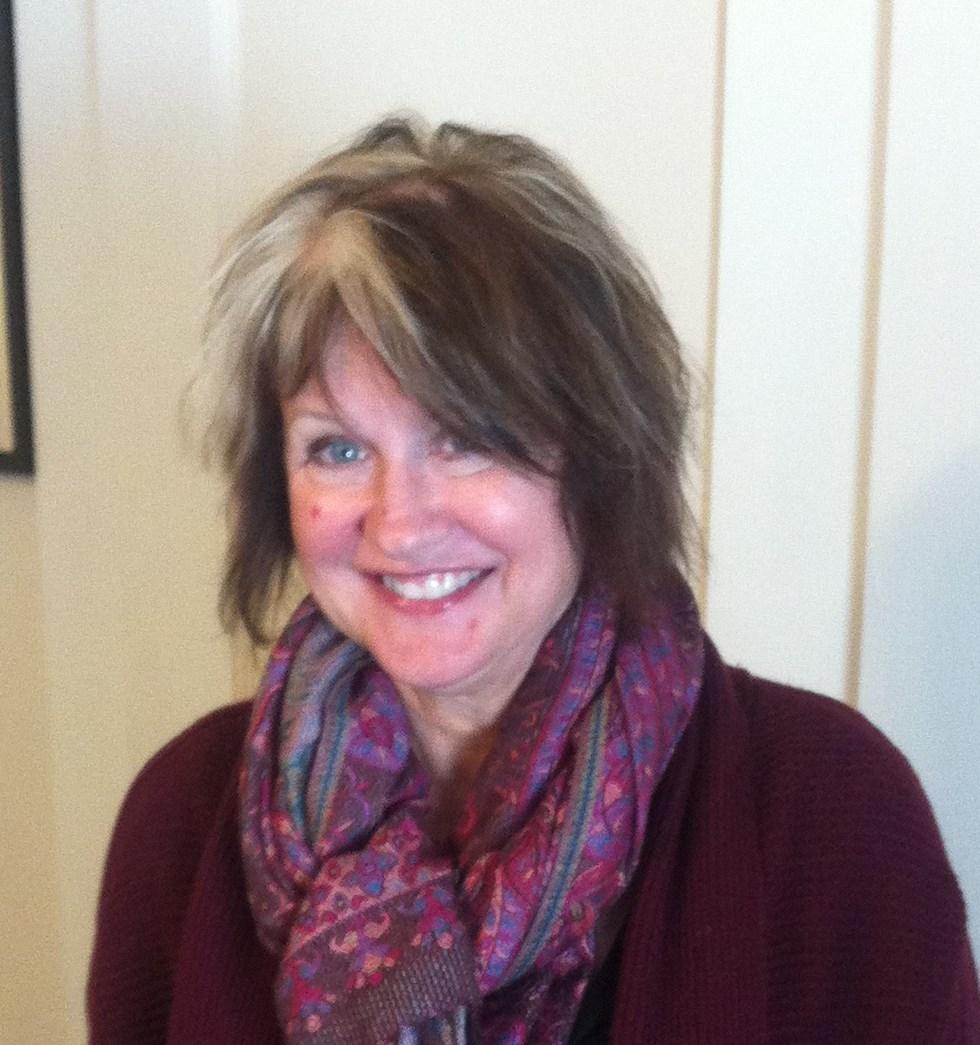 Topic: 

Artown - The Art of Project Marketing
Summary: Jennifer Mannix, Director of Marketing and Kiki Cladianos, Festival Manager, will unveil the art of creating a 31 day festival into a celebrated event in our community.  Learn what goes on behind the scenes, experience the trials and tribulations that happen, develop a sense of what it takes to manage Artown from opening night to closing night.
Speaker: Jennifer Mannix
Jennifer's Bio:
Jennifer Mannix spent her career in marketing and sales for the tourism industry in Reno working for several hotel casinos in the area and the Reno jazz orchestra.  She is an active catalyst in promoting Reno's image as "more than gaming." She has served on the Artown  board for three years concluding as Chairman in 2010. She continues to use her vast marketing and professional skills to change the face of the arts in Reno and to promote Reno is Artown.
Joining Jennifer will be Festival Manager, Kiki Cladianos.  Kiki brings a sense of enthusiasm and fresh approach to the Artown festival.  As a graduate of UNR, she understands the millennial market and importance of generating new visitors to the festival.  In addition, Kiki is serving her second year as Chairman of St. Anthony's highly touted Greek Festival each August in Reno.