PMI Northern Nevada Chapter
2014 Meetings & Presentations
2014
Building a Stress Free Project through Vendor and Product Manufacturer Involvement Speaker:
Steve Jackson As we advance the building industry to become more environmentally friendly, construction materials become increasingly complex and difficult to work with. Lead time for materials coupled with more time consuming application process could throw off schedules if vendor/manufacturer involvement is not taken into account during the preconstruction phase of the project. Steve Jackson will walk through the stakeholder/vendor relationship as well as share several horror and funny stories of "Jobs Gone Wrong." Steve Jackson is the General Manager of Western Colloid Inc. Steve is involved in all aspects of WCI which specializes in the manufacturing of roofing and asphalt materials. WCI maintains three manufacturing facilities located in Northern California, Southern California, and Texas and distributes products throughout North America, Latin America and the Pacific Rim. Steve, a graduate of UCLA, is a General Contractor and PMP who grew up in the construction industry. Steve has been involved in the management of building projects ranging from housing tracts to commercial and mixed use buildings. Steve currently resides with his wife and two children in San Clemente, CA.
 PDU Information:  1.5 PDUs  Activity Date:  10/28/14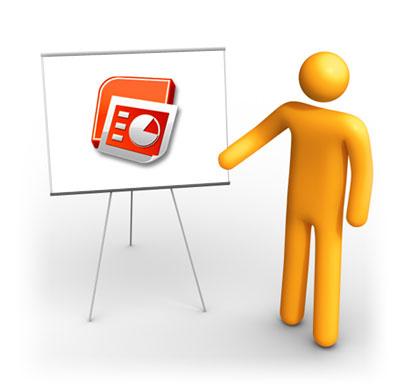 Members; Click on links below to view presentation.
Main Presentation:  
pdf  Oct 2014 Main Presentation Steve Jackson
Cool Tools:  
Communication / Email Tips - Tracy Sharp    pdf  Oct 2014 Cool Tools - Communication Email Tips
Packaging the Anthropocene
Speaker: William L. Fox
The great thing about project management is that it applies everywhere! As the Director of the Center for Art + Environment at the Nevada Museum of Art, Bill Fox's responsibilities include working with artists to prepare and install environmental art exhibits that educate and delight those who visit the museum. In case you are wondering, "Anthropocene" is a proposed scientific term that refers to the present geological epoch during which humanity has begun to have a significant impact on the environment. Bill Fox works with artists around the world to collect and install their projects that picture, interpret, and attempt to deal with global change. He will describe his experiences with various environmental projects including fog catching in the Atacama Desert of Chile, preventing erosion in the American Southwest, and preserving ancient forests in Australia.In addition to learning about project management as applied to art exhibitions, you will also see some amazing photos and learn about global change.
William L. Fox is Director of the Center for Art + Environment at the Nevada Museum of Art in Reno, Nevada, and has variously been called an art critic, science writer, and cultural geographer. He has published fifteen books on cognition and landscape, numerous essays in art monographs, magazines and journals, and fifteen collections of poetry. He has researched and written books set in the Antarctic, the Arctic, and the deserts of Chile, Australia, and the United States. He is a fellow of both the Royal Geographical Society and Explorers Club, and recipient of fellowships from the Guggenheim Foundation, National Endowment for the Humanities, and National Science Foundation. He has been a visiting scholar at the Getty Research Institute, Clark Art Institute, the Australian National University, and National Museum of Australia, and has twice been a Lannan Writer-in-Residence.
PDU Information:  1.5 PDUs  Activity Date:  9/23/14        Members; Click on links below to view presentation.

 Main Presentation: 
Cool Tools Presentation: 
PC Scheduling Tools, James Nuthall, MCTS   pdf  Sept 2014 Cool Tools PC Scheduling Tools
Take Me Out To The BallGame!
The project of putting on a game! 
Aces staff will go over what it takes to put on a game. Learn some behind the scenes of a baseball game, Dinner, an Aces game, and a PDU! . 
Our August Dinner meeting will be at the Aces BallPark.   
Meeting Time and Location
When: Aug 26th 5:30pm - end of game
Location: Aces Ballpark, 250 Evans Road, Downtown Reno
One PDU can be earned for attending the presentation.
Beyond Publishing – Creating Brand YOU
Publishing has drastically changed in the last 5 years, with the influx of self-publishers onto the stage through the help of such sites as Amazon and Apple. Like any other business, the business of publishing is plagued by branding and direction. Furthermore, with the introduction of ebooks into the mix many are lost or rather overwhelmed with what is available and how best to deliver competitive products in the publishing electronic boom. It is an industry that needs cheerleaders and coaches alike to help all those involved in the process. At PMI's July 22 meeting, SO&SO Co LLC owner Aspen Kuhlman will describe how to navigate through the world of publishing and how important it is to build the brand of YOU. Not a writer or in publishing, no worries, this talk is great for anyone who is looking to innovate in an ever changing world. 
Speaker:  Aspen Kuhlman

Aspen Kuhlman is an ebook developer and owner of SO&SO Co LLC, a full-service book conversion company taking publications from manuscript to marketplace. Aspen has been producing validated ebooks in both .epub and .mobi formats for clients such as the NCAA since 2011. She loves being a cheerleader and coach for all things publishing by educating authors, designer and publishers on making the best use of their time by using the tools available to them. Her comical Ignite presentation, Why I Married InDesign and Ran Away with EPUB can be found on YouTube. Plus, don't miss her #InDesignChangedMyLife Ignite presentation given this year at the PePcon: Printing + Publishing Conference. You can also follow her at @soaspen.
 PDU Information:  1.5 PDUs    Activity Date:  7/22/14
  IT Data security and privacy
There has been renewed interest in IT security and privacy due to the recent security breaches reported in the news such as Target, Marshalls, state of South Carolina, etc.  How does an organization approach information security and privacy?  What framework is used to define projects to address audits, compliance, and build a sustainable information security program to avoid security gaps? 
Speaker: Nancy Thompson, PMP, CISM, CGEIT, CISA
Nancy is a consultant for IT data and privacy.  Nancy has more than 30 years IT experience.  She has a broad IT background at many levels from programmer to statistician to software development, data center, and call center manager, to executive applying IT and project management skills.  Most recently she has applied this IT background for government and private industry IT cyber and data security and privacy.
PDU Information:  1.5 PDUs  Activity Date:  6/24/14
Gather More Than Requirements
Learn and experience more about  project assumptions and constraints to make your projects successful.
Projects never start in a clear manner and uncertainty puts the fingerprint on the project initiation phase.  Project Charter, Project Scope Statements, Requirements are usually the items we start with. 
When managing requirements, we naturally focus primarily on the business need or opportunity the requirements will address. We pay attention to how requirements are formulated, and whether they are clear, comprehensive and aligned to the project goals. There's nothing wrong with focusing on the "what" of requirements — that is, what is asked to be delivered. But to avoid any major problems during the project, it's also important to identify the related assumptions, constraints, dependencies and risks. 
Speaker:  Tracy Sharp, PMP
Tracy has 18 years of project management and PMO experience in government contracting, manufacturing, financial, and insurance industries. She is a PMP and has extensive experience with project management methodologies, building and maintaining project management offices, SOX project audit processes, and project governing committees.
PDU Information:  1 PDU    Activity Date:  5/27/14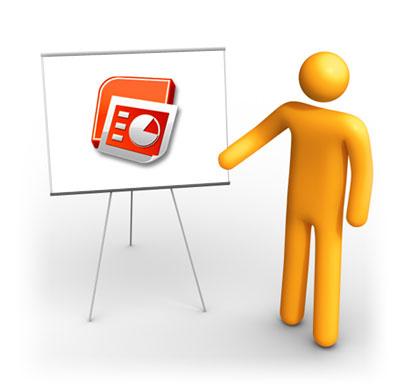 Members; Click on image to view presentation.
The Exceptional Project Manager;
5 Best Practices to Take Your Project Leadership from 
Ordinary to Extraordinary
Thanks Kevin for a great presentation tonight!  Always inspiring us to be Extraordinary Leaders!
Kevin Ciccotti, Certified Professional Coach and Founder of Human Factor Formula, Inc.
Learn transformational practices based on the methods of the most successful and exceptional leaders in the world. These practices have been identified as some of the most effective methods for creating more engaged teams, enhancing the leadership skills of leaders at all levels of the organization, and creating an environment where creativity, innovation, and progress are encouraged and rewarded. 
PDU Information:  1 PDU    Activity Date:  4/22/14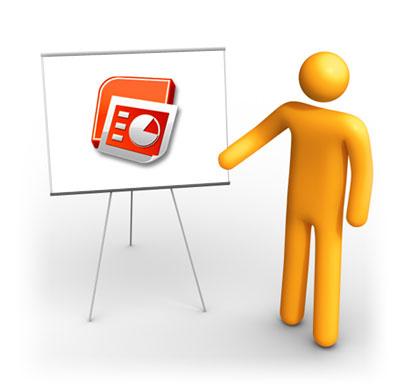 Members; Click on image to view presentation.
Overview of Office Politics Talk
As a project manager, our abilities to succeed rely as much on our project management skills as our soft skills - communication, management, leadership, and politics. The hardest to see, learn, and navigate is office politics. In this talk we will go through office politics from different angles, and provide you with some tried and true best practices for navigating and winning in difficult political situations.
Speaker:  Julia Childs, PMP
Julia Childs, PMP, has over 15 years' experience in project/program management and 10 years in marketing. Her background is in researching, designing, managing, and marketing new products and product lines for high tech companies in Silicon Valley and gaming companies in Nevada. Julia has run marketing for two corporations, managed three PMO organizations, and helped start and run two non-profit organizations. She was a founding member and helped start of PMI-NNV and is currently the President-Elect for the chapter. 
PDU Information:  1 PDU    Activity Date:  3/25/14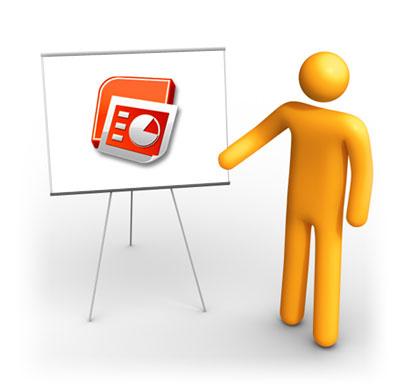 Members; Click on image to view presentation.
Understanding Agile from a PMPs Perspective!
Exploding the Myth that Agile is not in the PMBOK
Speaker: John G. Stenbeck, PMP, PMI-ACP, CSM, CSP, is the Founder of GR8PM, Inc. (pronounce "Great PM").
John is the best-selling author of "PMI-ACP® and Certified Scrum Professional Exam Prep and Desk Reference" which has achieved over $1 million in sales and the soon-to-be-released "Agile Government Contracting".   He has a combined background in Accounting, Operations and I.T. Have you been wondering, "What is the PM's role in Agile?" or "Can Agile projects coexist in a Traditional environment?" or "What is the relationship between project-type and Agile tools?"
Many PMP®s have been told, often by well-meaning but uninformed, "experts" that Agile is outside the PMBOK® Guide and there is no role for project managers. Those myths have no basis in fact!
Fact #1 – Long before the Agile Manifesto the PMBOK® Guide included Rolling Wave Planning, Progressive Elaboration, and Decomposition… three core concepts Agile simply can't live without.
Fact #2 – The Agile focus on serving the customer, as practiced by many agilists, has a blind spot because it ignores the needs of the company – what we call the organizational customer – for budgeting and sophisticated scheduling tools that none of the Agile frameworks provide. 
Those two facts are the tip of the iceberg! Learn the whole truth during this powerful presentation.
PDU Information: 
1 PDU    Activity Date:  2/25/14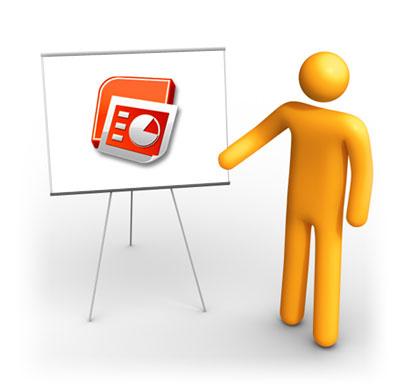 Members; Click on image to view presentation.

PM Do's and Don'ts When Looking For A New Position
Speaker: Kelly Drake, TEK Systems
How many times have you thought about looking for a new position, but were not sure how to start?  In this new age of technology, the resume, cover letter, Internet, key words and filters, how can you be sure your resume will even make it through to a real person?  This month a panel of recruiters will help us navigate job shopping and help us get on the right track. There will be an extensive question and answer period at the end... so come prepared!
Jan 28th
Twisted Fork Restaurant

PDUs: 1