PMI Northern Nevada Chapter
2012 Meetings & Presentations
2012
October
Use of a Turtle Diagram in Managing Project Quality


Speaker: Lorri Williams

Understanding the process inputs, controllers, mechanisms, and output (PICMO) for any project is critical to meeting customer and stakeholder expectations. By looking at each of the components of the process or project, and associated controls, you can effectively manage project quality. Our speaker, Lorri Williams, from General Electric will describe the components of a Turtle Diagram, and how it relates to project management for virtually any industry.
Understanding the process inputs, controllers, mechanisms, and output (PICMO) for any project is critical to meeting customer and stakeholder expectations. By looking at each of the components of the process or project, and associated controls, you can effectively manage project quality. Project Management requires many different skills, and one that is frequently taken for granted is the knowledge of quality systems and controls that are a foundation for success. Process repeatability, qualification of personnel, understanding the requirements, and process checks are all part of the foundation that helps to yield consistent results. Our speaker, Lorri Williams, from General Electric will describe the components of a Turtle Diagram, and how it relates to project management for virtually any industry. The Turtle Diagram is a cross between the PMBOK input-process-output diagram and a cause-and-effect diagram, and focuses on how the process satisfies the customer. By looking at what is really happening vs. what procedures say is supposed to happen, a Project Manager can evaluate whether the approach is effective in meeting the customer's requirements.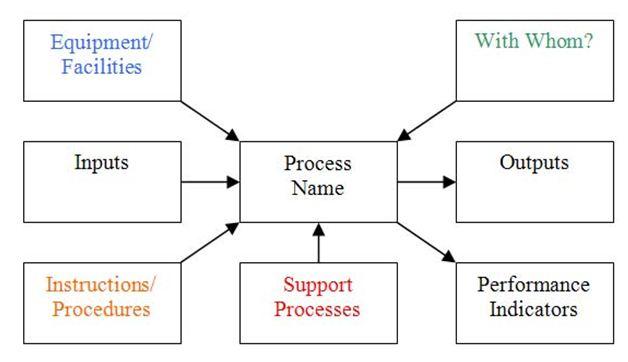 Lorri Williams, GE's Energy Management Audit Program Manager, has over 25 years experience in quality management and associated disciplines. Lorri has held a variety of roles in her professional career including Manufacturing Engineer, Quality Engineer, Quality Manager, Six Sigma Master Black-Belt, Purchasing Manager, Product Line Leader and Finance project leader. Lorri has a BS in Industrial Technology from Cal Poly State University, an MBA from University of Phoenix Reno campus, and holds a variety of quality certifications through the American Society of Quality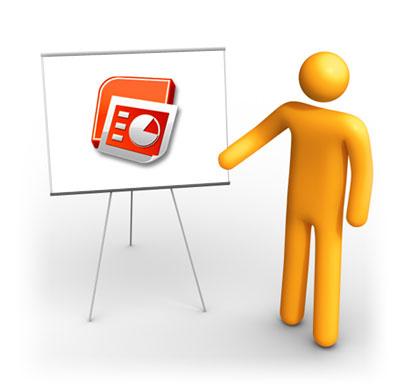 Members; Click on image to view Lorie's presentation.
PDU Information: 1 PDU Activity Date: 10/23/12
September
The Human Factor in Project Management


Speaker: Kevin Ciccotti
One of the biggest challenges to successful project implementation is the evolution of the project team. An organization will invest time, money, and effort detailing the scope, selecting experts for the team, choosing a project manager, and then leave them on their own to "make it work." The challenge of taking a group of individuals, with varying backgrounds and experience, from different functional areas, and placing them on a project team with a PM who is not their direct supervisor, can severely undermine the success of any project.
In "The Human Factor in Project Management," Kevin Ciccotti explores some of the common mistakes organizations make and offers strategies for creating highly functioning teams. This includes guiding them through the team development process and getting them to work together more effectively from the outset. He will discuss the powerful forces at work in our lives that determine our thoughts, actions, and ultimately the course and quality of our lives.

Kevin Ciccotti, CPCC, ACC, is a Certified Professional Coach and founder of Human Factor Formula, a company founded to help organizations to develop powerful, sustainable relationships among their employees in order to drive engagement, improve productivity, and lead to greater levels of success. He has been a student of peak performance, interpersonal communication, and human behavior for more than 25 years. He has created a program specifically to serve the Project Management Community, which he calls, "The Human Factor in Project Management." In it, Kevin focuses on the key behavioral elements that drive human performance and decision-making, and provides Project Managers with tools to better understand themselves, their coworkers and their teams, and to find sustainable methods for creating breakthrough performance on a consistent basis. Kevin is the current President of the Nevada Professional Coaches Association.
PDU Information: 1 PDU Activity Date: 9/25/12
 
August
The Ultimate Turnaround: Managing a 24-Hour Project.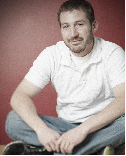 Speaker: Rob Gaedtke
Many projects demand quick turnaround times. However, 24 hours is more than quick, it is extraordinary in most situations. However, a team of three developers, a designer and a project manager produced an award winning, engaging, feature rich web application in just under 24 hours during the Hack4Reno hackathon. In his August 28 presentation, Project Manager Rob Gaedtke described the process, skills required, and project management techniques that went into building the Alpha version of GoOutside.com during the 24 hour noon-to-noon event.
Thanks Rob for such a great presentation!
An avid traveler, outdoor junkie and occasional self-described nerd, Rob Gaedtke, VP of Creative and Technical Services at KPS3 Marketing, manages the agency's creative/tech team; supplying clients with strategic and creative solutions and products. With over seven years of digital and traditional marketing experience, Rob has successfully overseen projects ranging from $5,000 to $500,000 working with teams of 20+ people all with diverse skill sets and personalities. His work has received countless regional and national accolades. He was named by the Reno Gazette-Journal as one of the "Twenty Under 40" winners for 2011.
PDU Information: 1 PDU Activity Date: 8/28/12
 
July
July BBQ instead of the Monthly Dinner Meeting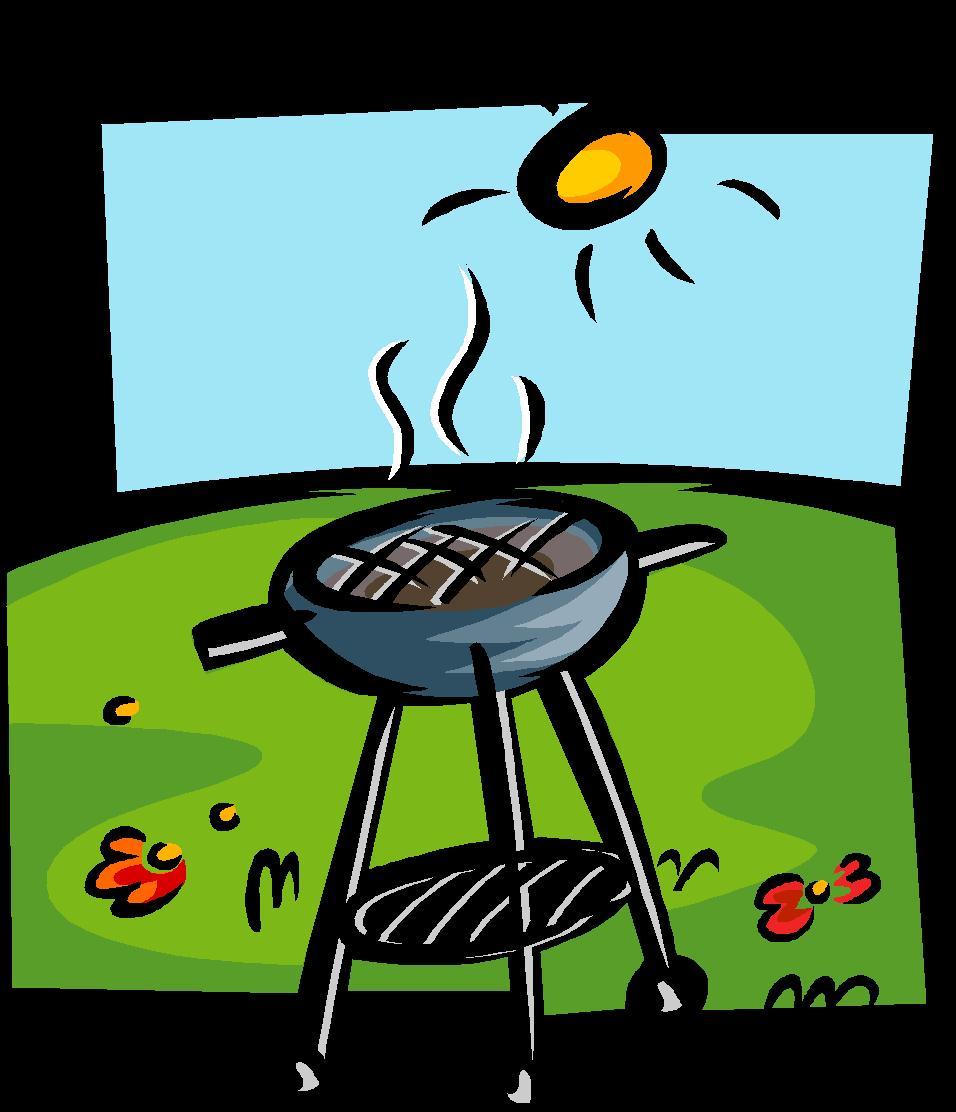 A Chapter BBQ was held in leiu of the regularly scheduled dinner meeting. This year's BBQ was to show appreciation for our volunteers and thank them for all they do for our chapter. Families were invited; Pool, Badminton/Volleyball and great folks to socialize with. The BBQ wss potluck style. Chapter provided the BBQ entrees (Chicken, Hamburgers, Bratwurst and Hot Dogs).
Activity Date: Saturday July 28th
PDU Information: This event did not qualify for any PDUs.
June
Implementing Business Processes That Produce Better Projects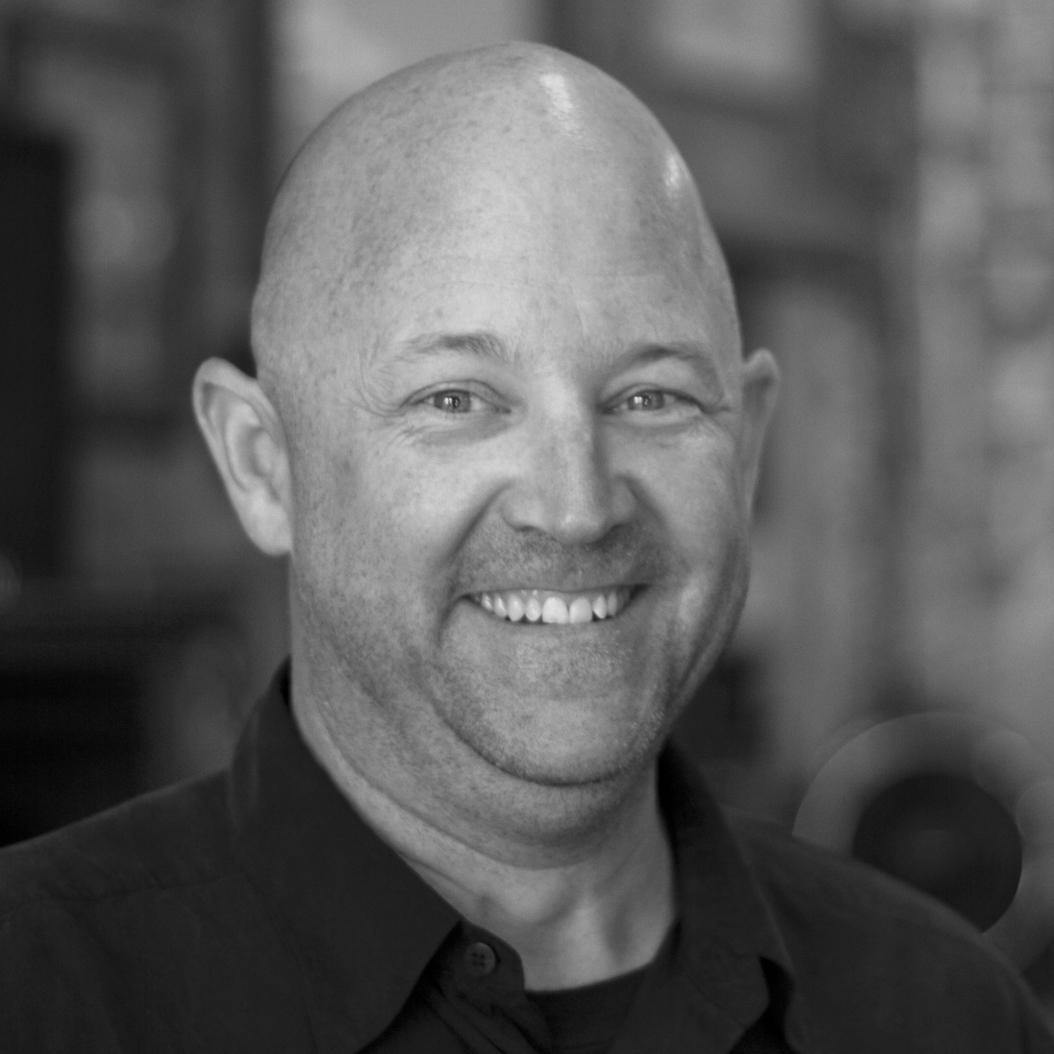 Speaker: Martin Gastanaga
Martin Gastanaga spoke implementing business processes and how important they are while engaging the audience for active participation on their similar live experiences with business processes. To quote VP of Membership, Deanna: "Martin's presentation was spot on. Such a difficult topic for so many who learn the lesson the hard way--driving without a plan or process in place will get you to a destination. But is it the destination you were aiming for and is it repeatable? He identified the cost involved but demonstrated the return on investment and clearly defined the advantages it bought his small firm in the marketplace. "Thank you Martin for a great presentation". Martin's presentation has been posted on the website.

Most Project Managers are simply assigned a project to direct. The vision for the project is usually explained, along with many of the requirements, desired features or outcomes, so that the Project Manager learns enough to prepare a plan and organize the team. Few get an explanation of how the project fits into the business' strategic plan, goals, policies, finances, staffing, market development, or other needs that must be met to sustain the organization. As a consequence, they too often focus only on the needs of the project, and consider that the organization's procedures, forms, and reporting requirements only interfere with efforts to get the work done. The presentation scheduled for June 26 continues the theme from April: understanding the "big picture" context to produce a more successful project. In this presentation, Martin Gastanaga, Director of Operations for Noble Studios, will use a project example where the deployment of SAS70 within a service-based business raised understanding of the importance of more complete project definition and Standard Operating Procedures.
Martin Gastanaga has been involved in Internet development and marketing for 17 years, starting his first company in 1994. He grew it as a boot strap startup to 20 employees, then merged with Twelve Horses. As the COO of Twelve Horses, he led their growth to over 60 employees with two offices in the United States and one in Ireland. In 2002, he sold Twelve Horses to One to One Interactive, where he became the Senior Vice President of Client Engagement. After taking some time off, he took a position with Noble Studios and is now their Director of Operations. The company specializes in Web and mobile application design and development, social online strategy and marketing, and brand development. Martin takes an active, hands-on role, leading improvement of internal processes and team productivity, providing direction and removing obstacles for the staff. He especially enjoys motivating technical developers, account service representatives, and creative teams to produce great results. He does this by mentoring, guiding and educating staff on how their project, personal and team goals align with overall company strategies. This helps employees simultaneously complete their projects successfully and achieve the long-term vision of the organization.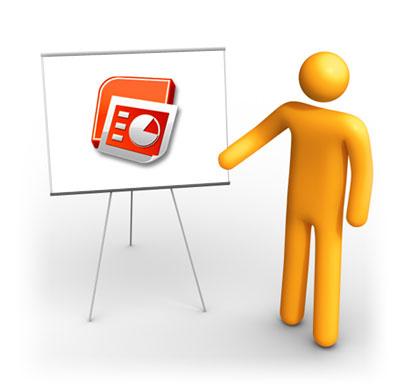 Members; Click on image to view Martin's presentation.
PDU Information: 1 PDU Activity Date: 6/26/12
May
Gateway Project at the Reno-Tahoe International Airport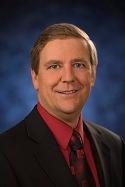 Speaker: Dean Schultz
Challenges and Opportunities of the Construction-Manager-at-Risk
Project Delivery Method: Reno-Tahoe International Airport's Gateway Project
The meeting opened with everyone who was attending for the first time introducing themselves. One person announced they would be taking their PMP exam in June. Carmen reminded everyone of the elections for the two chapter board positions and the deadline for voting is May 31, 2012. Carmen also reminded everyone of the PMI-NNV Satisfaction Surveys and how important it is for each chapter member to take this survey. Jason talked about new job openings which are posted on the website. Jason also announced that he was providing resume writing services to anyone as a service to the community. Deanna informed everyone we would start having three drawings at the monthly dinner meetings 1) new members, 2) new PMP certifications, and 3) people who registered for meetings on the using the website. Wynnlee talked about the coming International Project Manager Day.
Dean Schultz then gave his presentation "Gateway Project at the Reno-Tahoe International Airport ". Dean talked about the challenges and opportunities of the Construction-Manager-at-Risk methodology. Dean's presentation was very informative about how the Reno-Tahoe airport was being remodeled in three phases and how the Construction-Manager-at-Risk methodology has been used on other projects in Reno Area. Dean's presentation will be posted on the website. Thank you Dean for a great presentation and thank you for your attendance.
The $27 million Gateway Project at the Reno-Tahoe International Airport provides a perfect case study to examine the Construction-Manager-at-Risk (CMAR) project delivery method. Although Design-Bid-Build is still widely used, CMAR has become the project delivery method of choice for the Reno-Tahoe Airport Authority for large complex construction projects. Collaborative CMAR projects, which include the contractor in the design process, are providing better overall value for the Airport Authority and generating a higher level of confidence in maintaining project completion schedules. Our speaker, Dean Schultz from the Reno-Tahoe Airport Authority, will discuss the Gateway Project, the CMAR delivery process and some of the challenges of managing a project in the 24/7 operating environment of the airport.

Dean Schultz, Executive Vice President / Chief Operating Officer for the Reno-Tahoe Airport Authority, has spent his entire 28 year career in the aviation industry. Dean received a Bachelor's degree in Aviation Management from the Florida Institute of Technology in 1984. After graduation he worked as an Aviation Consultant for 13 years and participated in numerous aviation planning, noise and environmental studies at airports in the U.S. and abroad. For 5 of the 13 years, Dean lived in Hong Kong and worked as a consultant for a number of Asian airports. He was part of the core team that prepared the master plan and design for the new Hong Kong International Airport and also participated in planning efforts for new international airports in Seoul South Korea, Kuala Lumpur Malaysia, and Nanjing China. Fourteen years ago Dean joined the Reno-Tahoe Airport Authority and has steadily advanced to his current position as Executive Vice President/COO. Dean is an Accredited Airport Executive, a commercial-instrument pilot and a Certified Flight Instructor. Through his three sons, he is active in the Boy Scouts of America, the Reno Aquatics Swim Club and Little League Baseball.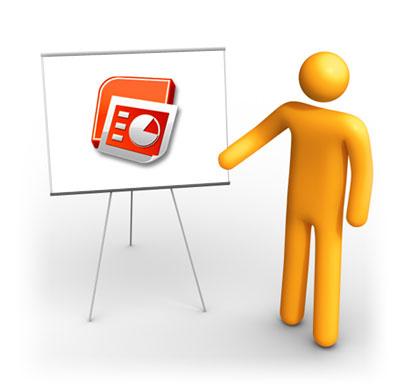 Members; Click on image to view Dean's presentation.
PDU Information: 1 PDU Activity Date: 5/22/12
 
April
Gestational Project Management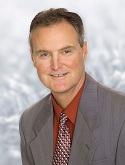 Speaker: Jeff Peacock
The meeting started and new attendees introduced themselves and were welcomed. Several job openings at Aerotek and IGT were announced to the group. Those job openings will be posted to the Careers section of the website. Next the nominations for the two open officer positions were announced. Ken Ray was nominated for VP of Finance and Sharon Grundy was nominated for VP of Professional Development. Ken and Sharon told the group how their skills will fill the needs of the two open officer positions. Jeff Peacock then gave his presentation "Gestational Project Management" Jeff's presentation was very informative and interactive with the group. Jeff's presentation will be posted to the website shortly. Thank you Jeff for a great presentation and thank you for your attendance.
Merriam Webster defines gestational as; "Conception and development -especially in the mind." Did you ever wonder how your project became a project? Why it exists? What purpose it is intended to fulfill? Who are the important stakeholders behind moving it forward? Understanding the answers to these project drivers and other questions are critically important elements of a project's ultimate success that top-tier project management professionals understand. When a project manager can see the big picture, he or she is able to add value in ways that ordinary project delivery processes may not address. For example, when a PM can understand the background, he/she can make better choices in the day-to-day tradeoffs: should I scale-back some features to cut cost; should I pay a little more money to get expedited delivery or performance; is there a different way to do this that will satisfy more constituents; what specifically does the owner expect of me; or how can I benefit the owner beyond just completing the project?
This invigorating and interactive session will focus on the origination phase of programs and projects, and help equip project managers with the tools to track and understand their projects from concept through the point of becoming an actual project. It will be presented by Jeff Peacock, CEO of Parametrix Inc., an environmental sciences, engineering and planning company headquartered outside of Seattle. The firm completed a regional Open Space and Natural Resource Management Plan for Washoe County that received a Trust for Public Land Leadership Conservation Award.
Jeff Peacock is the President and Chief Executive Officer (CEO) of Parametrix Inc., an employee-owned firm of 400 employees and $70 Million in revenue. As CEO he oversees operations across five states and select projects around the world. The company's core business practices provide inspired solutions in the transportation, environmental planning and compliance and water markets. Jeff brings more than 30 years of professional experience in the public and private sectors, including a strong background in planning, environmental compliance, design and construction management of complex infrastructure projects. During his career he has managed some of the largest civil infrastructure projects in the northwest and has been directly responsible for projects with capital costs as large as $5 billion. Jeff's strengths are in strategic planning for programs and large projects, and facilitating the multi-agency partnerships required for success of projects of that magnitude. Projects under Jeff's leadership have been recognized for excellence in innovative design and environmental processes and solutions, receiving awards from state and national agencies and organizations.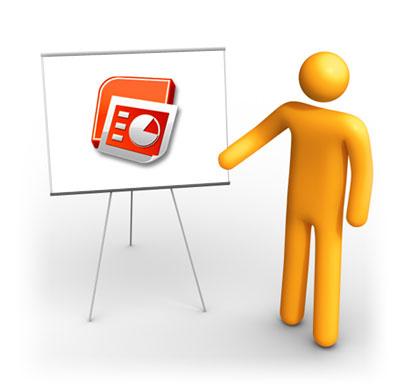 Members; Click on image to view Jeff's presentation.
PDU Information: 1 PDU Activity Date: 4/24/12
March
Agile Development - A Journey and How it Works for Clients

Speaker: TJ Crawford
It was a full house at the dinner meeting last night. The meeting started with a networking social. The meeting was called to order and the changes to the By-Laws passed. After dinner TJ Crawford gave to us his presentation on Agile Project Management. The presentation was lively and interactive with the audience. A great discussion ensued during the presentation on traditional Waterfall vs. Agile methodologies. PMI-NNV would like to offer many thanks to TJ for spending the time with the group this evening.
In early 2011, after nine months of deliberation, One To One Connect company decided to migrate from a Waterfall product development model to an Agile approach. There were some bumps and bruises, as well as a lot of learning. For a geographically distributed team, Agile can be very challenging. But by applying a lot of common sense, implementing a few tools and defining some new processes, One To One made it work. As a result of its implementation the company brought their latest product, an enterprise level Social Media Management System, to market in four months. This was about three months sooner than expected based on their previous Waterfall approach. They also acquired a Fortune 100 client within four months of launch and added two Global 500 companies within the next nine months of operation. In addition, they continue to satisfy their client's insatiable appetite for more functionality by releasing a new version every six to seven weeks. Product Manager TJ Crawford will describe the transformation, the challenges and benefits of an Agile approach.
TJ Crawford is Vice President of Product Management for One To One Connect. The company helps customers examine their messaging options (social media, apps, email, widgets, mobile and others) and determine which are best for their organization. TJ has been in the advertising, marketing and technology industries since his studies and Bachelor of Fine Arts at Sam Houston State University. He offers breadth and depth of experience in creating, managing, delivering and enhancing online solutions. TJ joined One To One through the acquisition of Twelve Horses where he was responsible for overseeing their product development efforts. Previously he had been responsible for managing and overseeing the project management and account management teams. Prior to Twelve Horses, TJ worked within software startups as well as established companies like American General Financial Group, Enron, Bowne Business Solutions and Ridgeway's, helping enhance their online, multi-media and traditional media presence.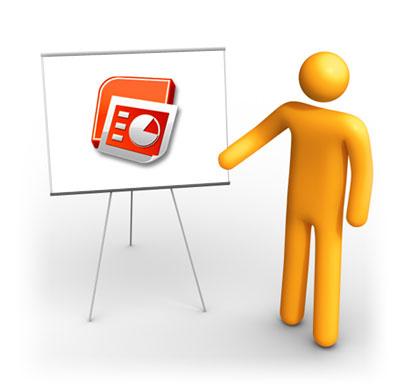 Members; Click on image to view TJ's presentation.
PDU Information: 1 PDU Activity Date: 3/27/12
February
The Commissions' Roles in RTC and Flood Control Projects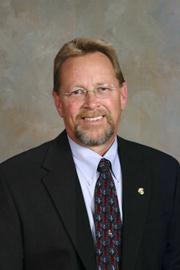 Ron Smith
The Project Manager has primary responsibility for project success, but is far from alone in the "accountability chain." President Harry Truman kept a sign on his desk that said, "The buck stops here." It referred to the fact that Presidents, CEOs, elected officials and leaders have to make critical decisions and accept the ultimate responsibility. Sparks Councilman Ron Smith chairs two commissions that oversee some of the most challenging projects in the region.
He is well aware that most of the largest public projects in the nation finish substantially over budget, behind schedule, or both. While there are dozens of reasons for this, he is currently collecting data to compare original construction bid prices with final cost. This information will quantify any gaps between budgeted cost and actual outcome. It may indicate a tendency to "low ball" prices to win a competitive bid and then make up lost profit through change orders. Or, it could reveal methods or policies that local leaders can implement to help control costs. Whatever the result, the research effort shows that serious attention is being given to effective project management. Councilman Smith will describe a commission's role and responsibility in the projects that are planned and in progress at the Regional Transportation Commission and the Flood Control Project.
Ron Smith was elected to the Sparks City Council in November 2006 and re-elected in 2008 to a four-year term, after running unopposed. Councilman Smith is Chairman of the Sparks Redevelopment Agency, Chairman of the Regional Transportation Commission, Chairman of the Flood Control Project, Vice Chair of the City's Tourism and Marketing Committee, and a member of the Western Regional Water Commission. Mr. Smith has been in the grocery business for 39 years and is currently employed by Scolari's Food and Drug as the Store Director. He has served on the Vistas Home Owners Association, the D'Andrea Home Owners Association and the High Sierra Industries Board of Directors. He is currently on the Board of Directors of Tune into Kids and is also the Sparks Mayor Pro Tempore.
PDU Information: 1 PDU Activity Date: 2/28/12
January
Motivating a Team

with Reno Bighorns Coach, Paul Mokeski



A team is far more powerful than a group of individuals. The difference is, team members support one another and integrate their talents to accomplish a common goal. It's this cooperation and coordinated effort that wins basketball games, lands men on the moon, and produces successful projects. However, not every member of every team is equally motivated. Professional coaches overcome this by creating an environment in which each athlete can motivate himself.
Techniques for building the trust that stimulates motivation include allowing team members to participate in making decisions while retaining final authority, setting goals, planning continuous improvement, providing an opportunity to grow, and establishing a vision of what can become reality. These are cemented by appreciation, constructive criticism and reward. Coaching on the court or in a project involves instruction, counsel and explaining how to improve performance. Effective motivation produces more than improved performance; it also increases team member satisfaction, inspires commitment to excellence and furthers leadership development within the team.
No one knows more about motivating a team than a coach. And few coaches know more than Reno Bighorns' head coach, Paul Mokeski. Mr. Mokeski began his NBA career in 1979 and joined the Bighorns in September 2011 with more than 30 years of experience in professional basketball as a coach and player. He has served as assistant coach to the Rio Grande Valley Vipers, helping guide them to the NBA D-League Finals the past two seasons and winning the Championship in 2010. This past summer he coached with the Great Britain National team that qualified for the 2012 Olympics. Mr. Mokeski played 12 years in the NBA with Houston, Detroit, Cleveland, Milwaukee and Golden State before beginning his coaching career as head coach with the Hartford Hellcats (CBA).
Departing from the traditional presentation format, Reno Bighorns Coach Paul Mokeski will practice two of the key skills of effective coaching – listening and advising. He will start with a short introductory presentation, indented to stimulate questions in the minds of members on practical ways to motivate team members and coach their own project teams. Then he will proceed to questions-and-answers to help resolve the dilemmas that are most on the minds of project managers who need to keep their teams motivated, drawing on his training, knowledge and actual experiences. Members can expect many examples and stories that parallel a project manager's own challenges with coaching and motivating adults.
PDU Information: 1 PDU Activity Date: 1/24/12