PMI Northern Nevada Chapter
2010 Meetings & Presentations
2010
The Project Manager and Business Analyst Roles:  Errol Thomas, PMP, CBAP
A Little About Errol Thomas
Mr. Thomas is a senior partner and principal consultant with MetaVista Consulting Group based in Sacramento, CA. ·Since 1980, he has worked in the information technology field where his roles have included Independent Project Oversight Consultant, Project Manager, Implementation Coordinator, Business Analyst, Lead Technical Analyst and Trainer.
Mr. Thomas earned his Project Management Professional (PMP) certification in 2003 and his Certified Business Analysis Professional (CBAP) certification in 2007. ·He has also earned certifications as a Certified Enterprise Architect and Microsoft Certified System Engineer.
In 2007, Mr. Thomas was approached by Global Knowledge Training LLC, an industry leader in hands-on IT and Business training, and asked to develop and deliver business analysis training. ·When Mr. Thomas is not working with other clients, he is consulting with Global Knowledge to deliver their business analysis curriculum at sites across North America. ·He has also developed and delivered organization-specific training to Global Knowledge clients.
The Value of Project Management: William Moylan, PhD, PMP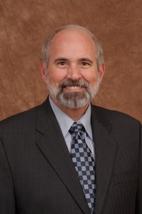 Project management emphasizes results, communication, and learning - which add up to real business value, organizational value, and strategic value. Through case studies and findings from the global Researching the Value of Project Management study, this presentation shows where and how project management makes a difference.
William Moylan, PhD, PMP, is a tenured professor of construction management at Eastern Michigan University, Ypsilanti, Michigan, USA. In addition, he consults trains and provides expert witness testimony in Project Management and Construction Engineering. Dr. Moylan has extensive professional experience in all aspects of program and project management, having worked throughout North America, the Middle East, and Asia. His project experiences include new product development, quality improvement, computer and information systems, facility engineering and construction projects. He has also led or managed projects within the oil and gas production, petroleum, chemical processing, energy, academic, government, public service, automotive and manufacturing industries
Activity Date: 9/28/10 - 1 PDU
Is Your Data Working For You?: 

Loren Loiseau, PMP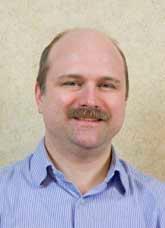 Is your data working for you? Learn how to make your data work for you by understanding effective uses of Business Intelligence and Business Analytics.

Loren Loiseau is a 20 year veteran software engineering working for companies such as The Boeing Company, Amazon.com, GTE and now Bally Technologies.  Recently PMP certified, Loren  specializes in small, fast-paced projects, and employs a unique approach to lean yet disciplined project management.

 

Activity Date: 6/22/10 - 1 PDU
Beginnings: Initiating and Planning Projects From the Ground Up: David Burgess, PMP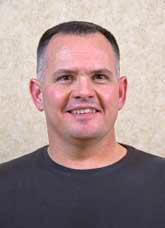 We'll cover the following: How do projects get started? Who and what drives the process to initiate a project? We'll examine the process starting with identifying a business need or management dilemma and proceeding on to developing a project charter and stakeholder register. The presentation will discuss the role of the project manager and how using a project management framework benefits the organization. Finally, we'll cover the Planning process group and how each of the knowledge areas contributes to the Project Management Plan.
David will draw on his recent experiences in his new position at Military OneSource throughout the discussion to provide examples of how project managers can contribute to the process of initiating and planning projects.
Speaker: David Burgess is the MilitaryOneSource Consultant to the Joint Family Support Assistance Program for the state of Nevada. He works directly with the Nevada National Guard Family Program Office as part of the Military Family Support Center in Reno. David is a certified Project Management Professional (PMP)™ with a bachelor's degree in Sociology from Utah State University. He is currently pursuing a Master of Business Administration degree from the University of Phoenix with an anticipated completion date of November 2010.
David, a Major in the Army Reserves, currently serves as a Civil Affairs Planning Officer. In 2007 he was awarded the Bronze Star for his work as a Senior Military Advisor to an Iraqi Army Military Training Academy that produced nearly 6000 new Iraqi soldiers. David was mobilized from 2004 to 2006 as the Officer in Charge of an Institutional Training Brigade providing logistics, personnel, transportation, and hospital services training to Army Reserve and National Guard soldiers at Camp Parks, CA. As a civilian David has a background in social services, computer networking, and business management.
Activity Date: 5/25/10 - 1 PDU
The Human Factor in Project Management: Kevin Ciccotti

Kevin Ciccotti is a Certified Executive and Life Coach, Corporate Trainer, and member of the International Coach Federation. He spent more than 25 years working for a world class manufacturing organization, with more than 16 years in a management role. During that time Kevin worked on a wide variety of large- and small- scale projects, both as a team leader as well as team member.

Through the process of working on these projects, he realized that one of the most basic challenges to progress was the evolution of the project teams themselves. The company would invest time, money, and effort in detailing the scope of the project, selecting the relevant experts to form the teams, choosing a project manager, and then would leave them on their own to "make it work."

The challenge of taking a diverse group of individuals, all with varying backgrounds and experience, from different functional areas of the organization, and placing them on a project team with a Project Manager who is not their direct supervisor, is one that can bring many projects, and even some entire companies, to their knees. So, how do you do it and succeed?

In "The Human Factor in Project Management," Kevin will explore some of the pitfalls and potential solutions to bringing together highly functioning teams, guiding them through the team development process (Forming, Storming, Norming, and Performing) and getting them to work together more effectively from early on. The ability of a team to work in concert toward a common goal could mean the difference between success and failure for a project

Activity Date: 3/17/11 - 1 PDU

 
 
"A marriage of PMBOK® Guide and Microsoft® Office Project 2007 Professional - Best Practices"
Speaker:·James Nuthall, President - Brentford Technologies, LLC
This presentation will cover the PMI PMBOK®·Guide (4th·Edition) - Chapter 6 – Project Time Management process and how it is handled by Microsoft®·Office Project 2007 Professional (Client) software. It will start by discussing the problems and challenges Project Manager's have today.·Look at the Project Management process history and examine the choices Project Managers have with scheduling software tools today. We'll then take a deep dive into PMBOK®·Guide – Project Time Management, its six sections, identify the scheduling components and their sources.·At the same time we'll examine how these scheduling components are handled within "best practices" using the Project 2007 Professional software as the scheduling creation and tracking tool.
James Nuthall·- President of Brentford Technologies, LLC, (BT, LLC) an Enterprise Project Management Consultant.·A project manager with over 20 years hands on experience of running large multimillion dollar projects.·He has more recently been engaged in managing a PMO for a Global software rollout for a Fortune 50 company.·He has an engineering, industrial engineering, and computer science background.·This positions him to provide expertise in managing large complex, time critical project deployments. BT LLC is a provider of Project Management (PM) consulting services in the form of running projects for clients, providing guidance in initial setup, project compliance, tracking, and executive reporting. ·This service can be provided at the Project Management Office (PMO) or individual program/project level. ·We are experienced in running Enterprise Project Management···(EPM) platforms (Microsoft®Project Server 2007) and are certified in Microsoft®·Office – Project 2007. ·We also provide Microsoft®·-SharePoint support to assist clients in managing their projects.
Activity Date: 2/23/10  - 1 PDU·
Matrix Management:  Speakers:·Jenica Finnerty and Cole Mortensen, Nevada Department of Transportation
The Nevada Department of Transportation is currently amidst a significant change toward matrix management to assist in the project development and delivery process.·Highway improvement projects can span several years from cradle to grave and involve many different working groups, both inside and outside of the Department.·Each has their own contribution to the process.·With this transition to matrix management, the Department has had to revamp its project management practices, which has required each working group to adjust how they currently operate.·This presentation will discuss why the Department initiated such a change, how it has managed the transition to matrix management and the results so far.
Jenica Finnerty is a registered professional engineer in Nevada and has 17 years of progressive experience with the Nevada Department of Transportation. Jenica is currently the project manager for several transportation projects in the Las Vegas area totaling more than $2 billion:·the US 95 NW capacity improvement project, the I-15/US-95 express lanes (HOT) Demonstration Project and the project to re-open F Street under I-15. She is married, has·three daughters, and enjoys her free time playing softball, skiing, and spending time outdoors.
Cole Mortensen is a project manager for the Nevada Department of Transportation.·He has worked with the State for seven years working in roadway design and structural design on his way to the project management division.·He graduated with a bachelor's and master's degree from the University of Nevada, Reno and is a registered professional engineer in Nevada and California.·He is currently the project manager for two major interchanges on the Las Vegas Beltway (CC-215) at US-95 and I-15, totaling over $300 million dollars worth of work.·He lives in Fernley with his wife and two step-dogs with a legitimate child on the way.
Activity Date: 1/26/10 - 1 PDU